By The Arbinger Institute | November 29, 2021
We train officers for competencies. We train them for skills. We never really train cops, to look at their impact.




By The Arbinger Institute | November 24, 2021
When we aim to learn something from those we may be at odds with, we get to understand them more. Even if we don't agree with them, it will break down a barrier so we are no longer focusing on the conflict, but on the person.




By Desmond Lomax | October 28, 2021
The key to building an inclusive organization is to be authentic—people respond to what is real.




By the Arbinger Institute | October 21, 2021
Outward Inclusion isn't just about participating in the workshop to check a box. The goal is to create a space where people are seen as people and encouraged to engage in authentic conversations.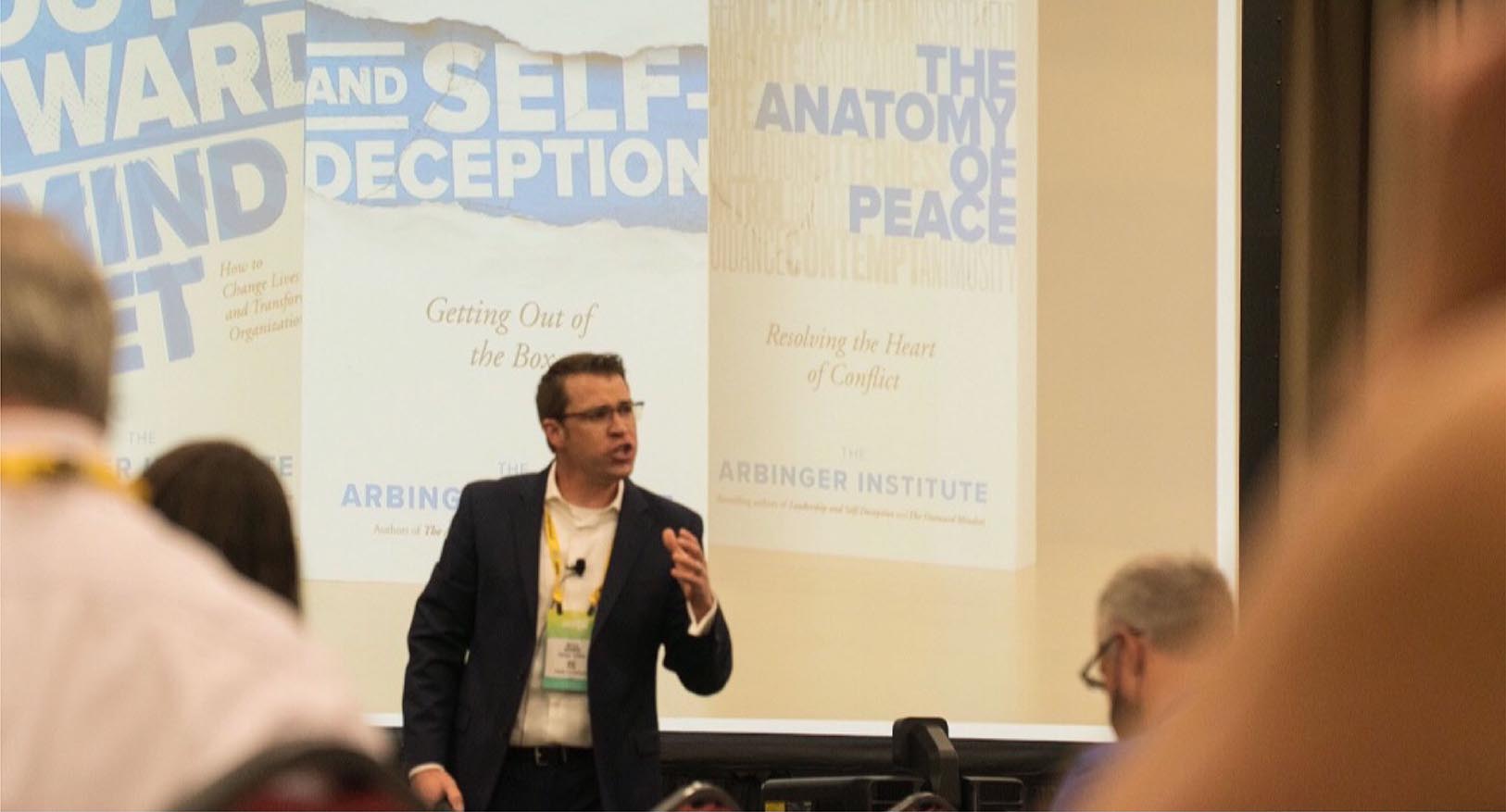 By The Arbinger Institute | September 16, 2021
Location, size, and circumstance will change from year to year, but one thing consistently sets ATD apart: the people.




By Michael Merchant | July 27, 2021
We have all experienced the challenges of leading a virtual team, and as more organizations embrace flexible work hours and hybrid schedules, effective leadership in a virtual environment will continue to be increasingly important. Below are three strategies that can help.




By The Arbinger Institute | June 01, 2021
"We decide to live in an out-of-the-box way, we treat people like people. We make sure we know exactly who we are, we know exactly what we stand for and that we're very comfortable in our skin." - Scott O'Neil, CEO of the Philadelphia 76ers and the New Jersey Devils



By Jacob Ferrell | May 01, 2021
When we learn about how our work impacts another's, we gain insight on how to fulfill our day-to-day responsibilities in a way that is helpful to them.




By Chloe Halsey | April 01, 2021
If you haven't spent ten minutes asking questions and getting really curious about someone you work within the last six months, schedule time with them this week. What you learn might surprise you.




By John Sumner | February 05, 2021
The biggest lever for change is not a change merely in self-belief but a fundamental change in the way people see and regard their connections and obligations to others. This change in mindset will transform a toxic culture.



---